Pumpkin Bread & Bacon-Wrapped Honey Mustard Green Beans

So, for Thanksgiving dinner, Pranas wanted to make some pumpkin bread, but he hasn't really baked before…ever. I avoid using mixes for baking unless I'm really pressed for time or energy because I like to challenge myself, but for someone that's never baked before, there's nothing wrong with using a boxed mix. He bought a pumpkin bread mix at the store, and then we improvised. The result was a big hit (though I'm not a big fan of pumpkin, everyone else loved it). So it just goes to show that if you're not the greatest or most experienced baker, there's nothing wrong with mixes—and you can even add personal touches to make it extra-tasty.
Pumpkin Bread
Prep Time: Approx. 5 minutes
Get a pumpkin bread mix at the store—any brand will do. We just used Kroger brand. Prepare the mix as instructed on the box (we had to substitute melted shortening for vegetable oil since we were out).
Then, we had some extra canned pumpkin from the pumpkin-pecan pie I made. So, to make it extra-pumpkiny and a little richer, we threw in about 1/4 cup of canned pumpkin. Maybe a little more. Don't add too much or your bread will bake up like a brick! We also threw in a dash of pumpkin pie spice to make it even more flavorful…probably about a teaspoon. Just add it until it suits your tastes. Then, mix it all up really well so it's smooth.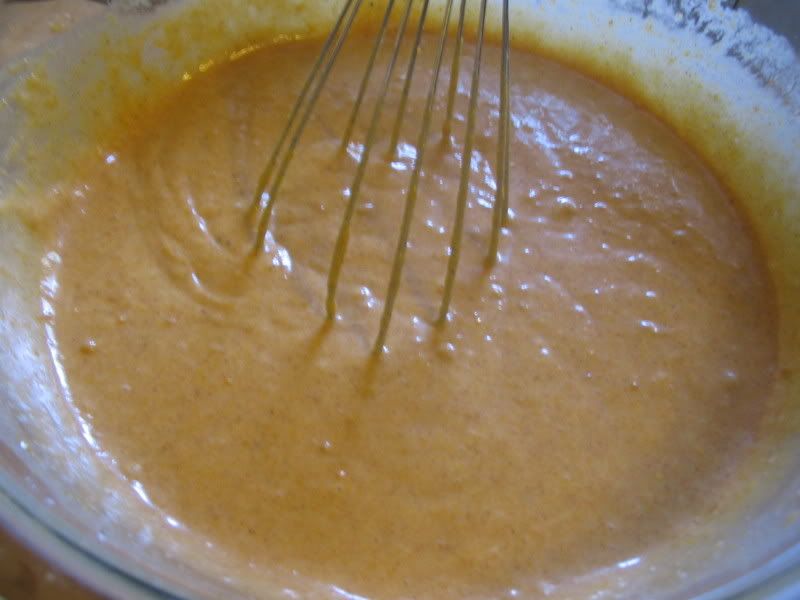 Pour into a loaf pan and jiggle it until it's nice and flat.
Now bake per the instructions on the box.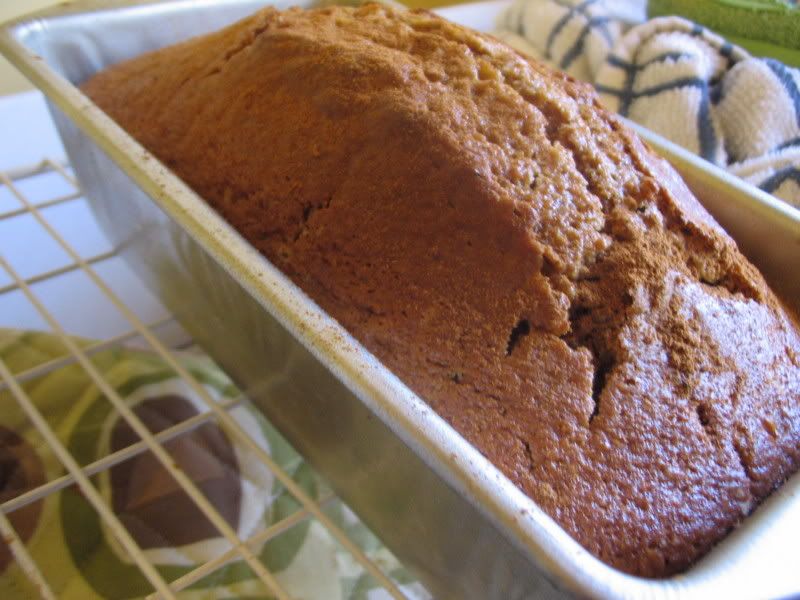 Let cool either in the pan or on a cooling rack—then slice and enjoy. Apparently this stuff is great spread with a bit of margarine.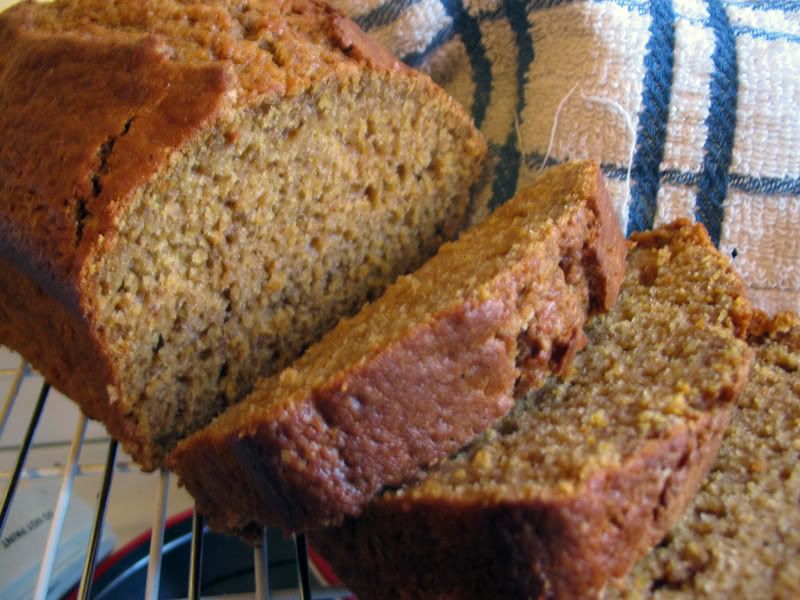 If you like pumpkin, definitely add the extra canned pumpkin and pumpkin pie spice. It's going to make your bread much richer and more moist.
Now, since Thanksgiving food is mostly all carbs, I figured we should have something green at the table. I have always been very much of the mindset that green stuff is yucky, and I only like a select few vegetables. Green beans are not one of them. However, my mom occasionally makes them in such a way that they are absolutely delicious. Again, this is her recipe—not sure where it came from originally—but it's wonderful. If you have any picky eaters that aren't big fans of green stuff (like me), you've got a much better shot of getting them to eat their veggies if they're prepared like this.


Bacon-Wrapped Honey Mustard Green Beans
Prep Time: Approx. 15 minutes
1 pound fresh green beans, trimmed
6 slices bacon, partially cooked
3 tablespoons light brown sugar
1 tablespoon Dijon mustard
Salt and pepper to taste
Preheat oven to 350 degrees. Parboil or steam the green beans until tender-crisp; drain.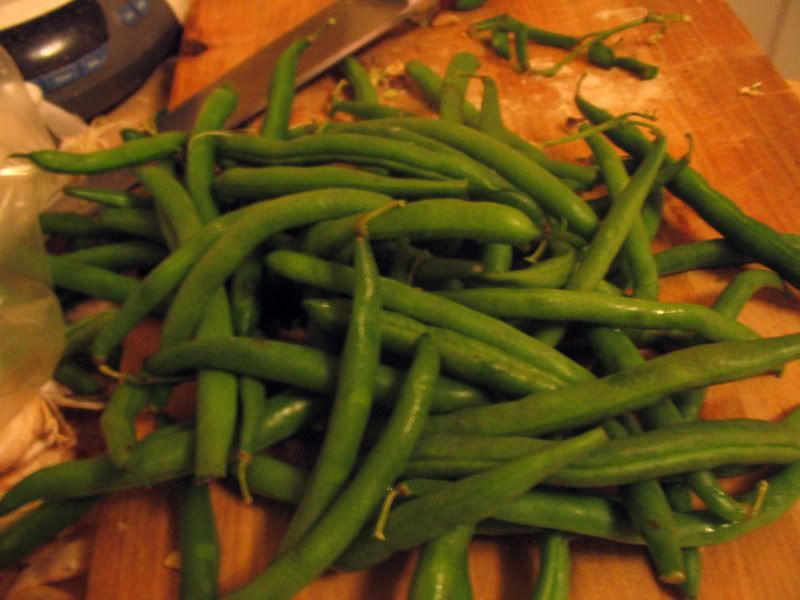 Gather the beans into 6 bundles, with 7 to 9 beans per bundle. Wrap 1 bacon slice around each bundle. Arrange the bundles in a single layer in a greased baking dish. Combine the brown sugar, prepared mustard, salt and pepper in a bowl and mix well. Spread over the beans. Bake for 15 to 20 minutes or until the bacon is cooked through.
Tangy, sweet, savory, and delicious!
The day after Thanksgiving, I wasn't ready to start working on the turkey leftovers just yet. We did have leftover green bean bundles, garlic mashed potatoes, and rolls that I was dying to have again. So, I preheated the oven to 350 and threw two chicken breasts in a baking dish. I then doubled the recipe for the green bean sauce and smothered the chicken breasts in it. Baked it for about 25 minutes—threw the green beans and rolls in the oven too for the last 5-10 minutes until everything was done/re-heated, nuked the mashed potatoes and served. The chicken was delicious infused with the tangy-sweet sauce and went perfectly with the green beans. You could probably marinade the chicken in the sauce beforehand to give it a really deep flavor—I just didn't think that far in advance.
I went to Linens N' Things today to take advantage of their going out of business sales and bought several little goodies for the kitchen which I am excited to use. Stay tuned!